If you are using the Bold Cashier app to handle multi-currency payments from your customers, you can now easily include the snippet for showing the paid amount in the correct currency.
Usually you'd need to follow this guide on Bold's help site and edit the code of your emails manually, but now with OrderlyEmails it's just a checkbox to enable.
You'll find the new setting (shown below) in the "Products with pricing" section of your Order confirmation email.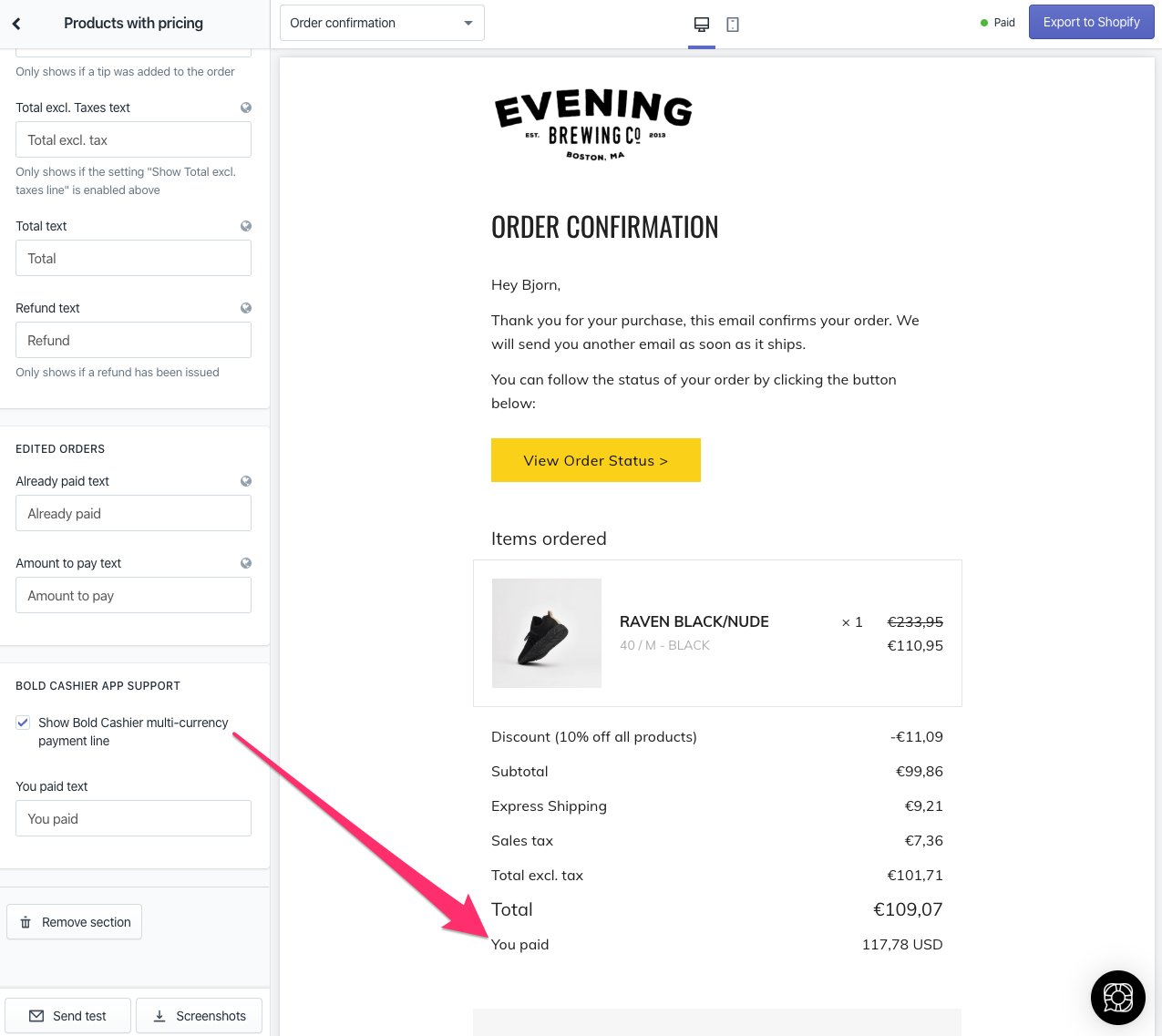 See all our apps