Professional invoices, receipts, packing slips & returns forms
Free to install
Add app
View in App Store
Support

Available 24/7, 365 days a year

Our friendly support team is always ready to help, and typically reply in under 30 minutes. Reply time may be slightly longer on weekends and public holidays.
Integrates with

Order Printer - by Shopify
Order Printer Pro by FORSBERG+two
Product Options - by Bold
Infinite Options - by ShopPad
Pickup & Delivery
View full details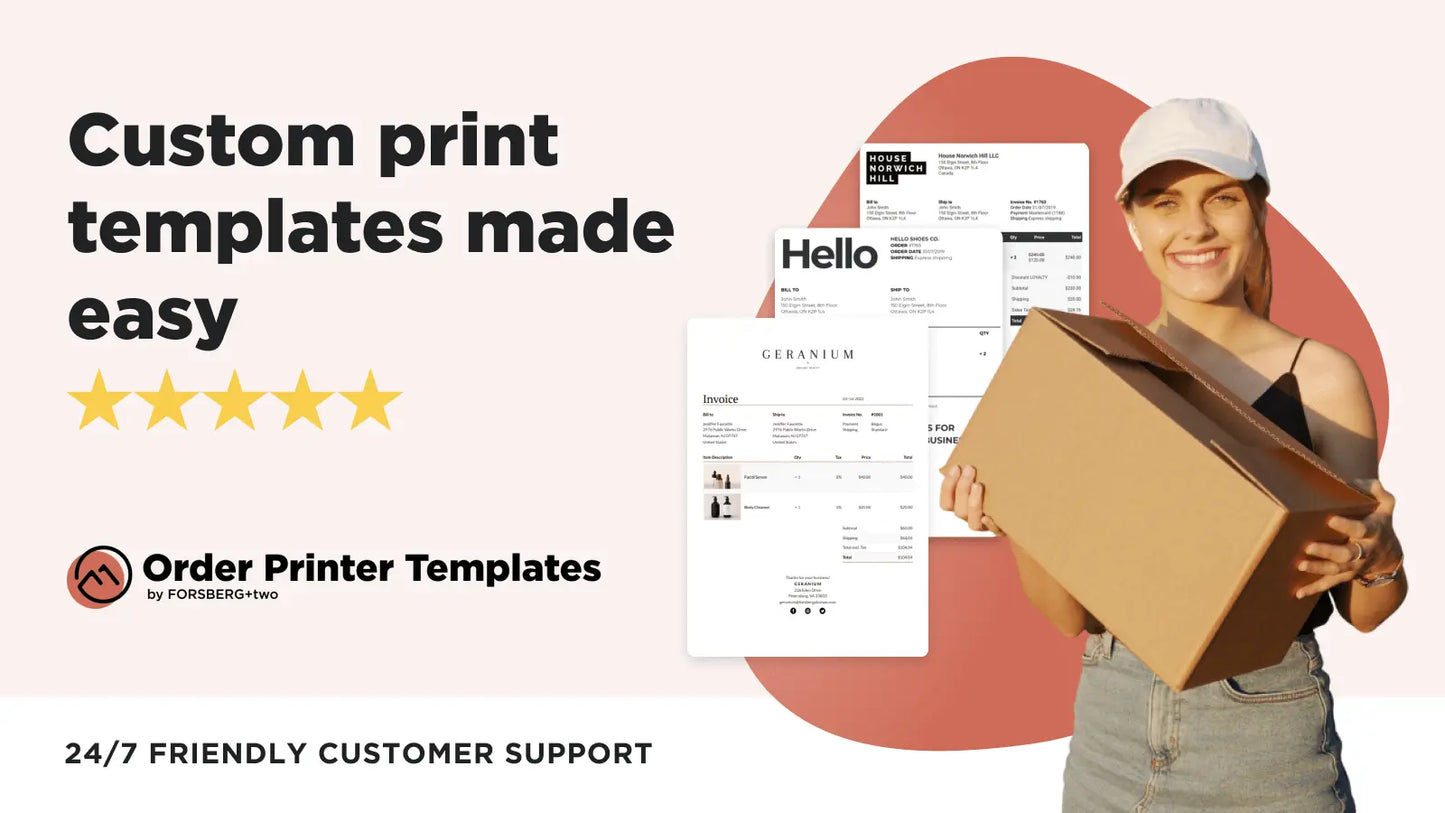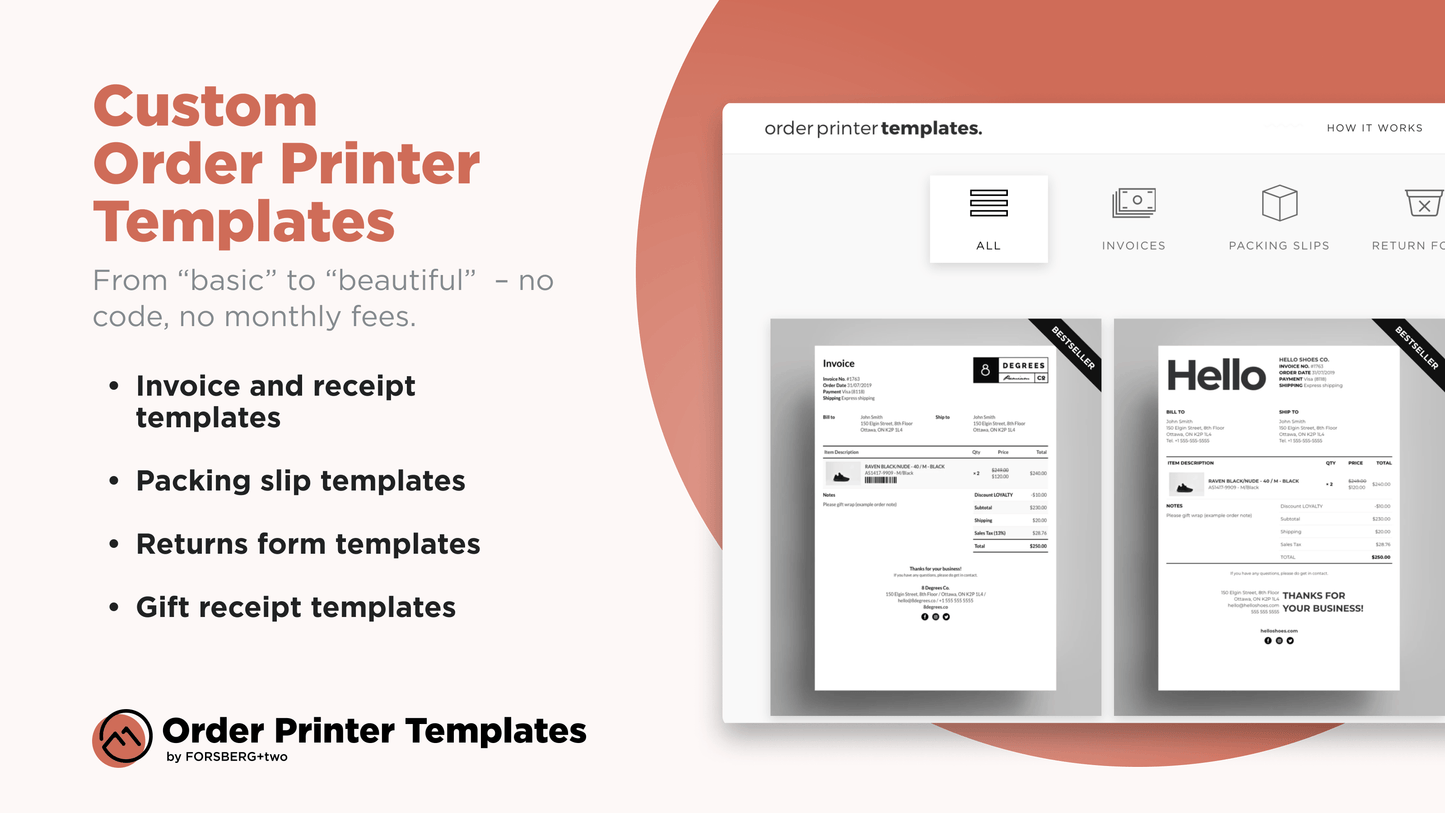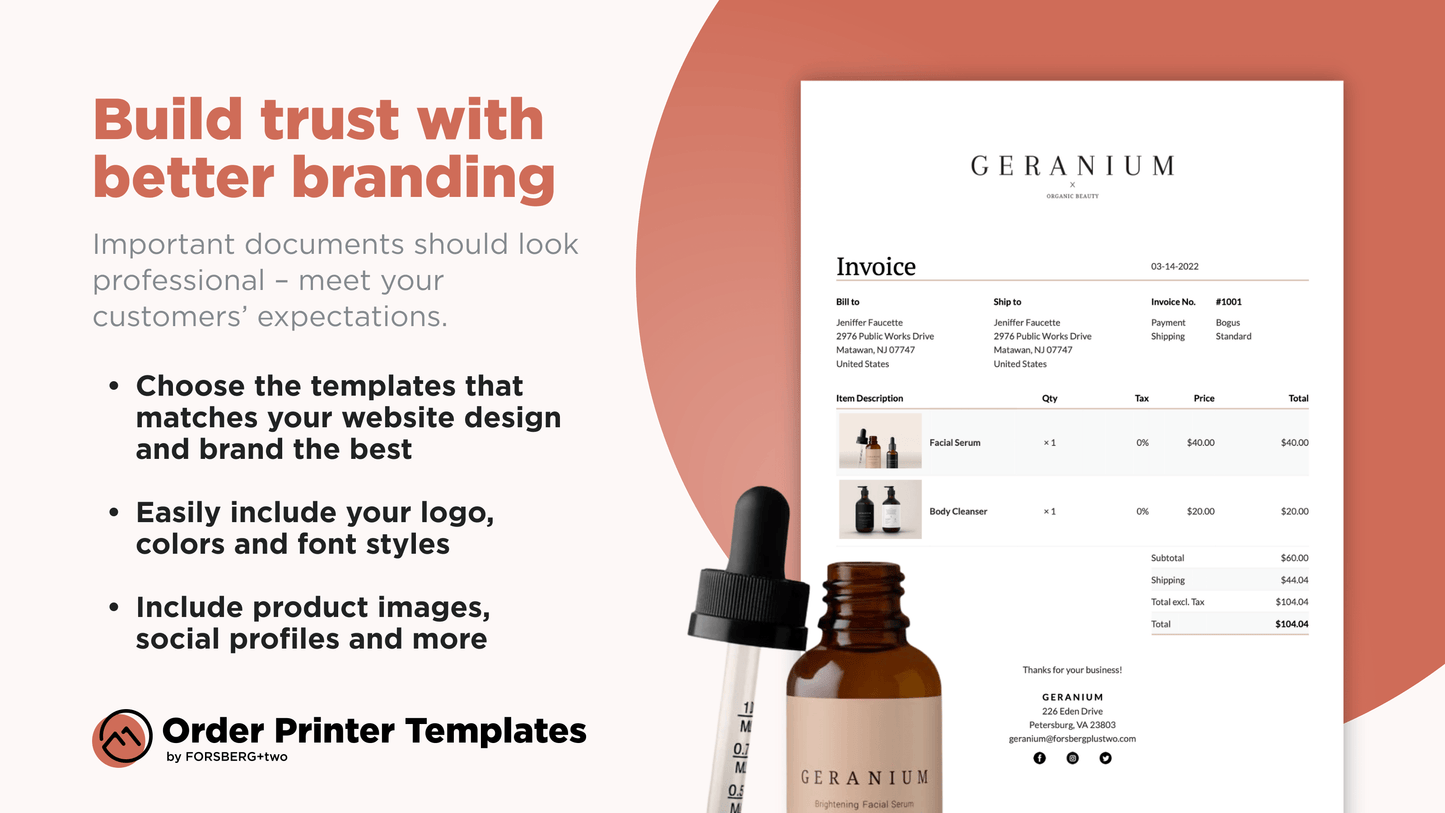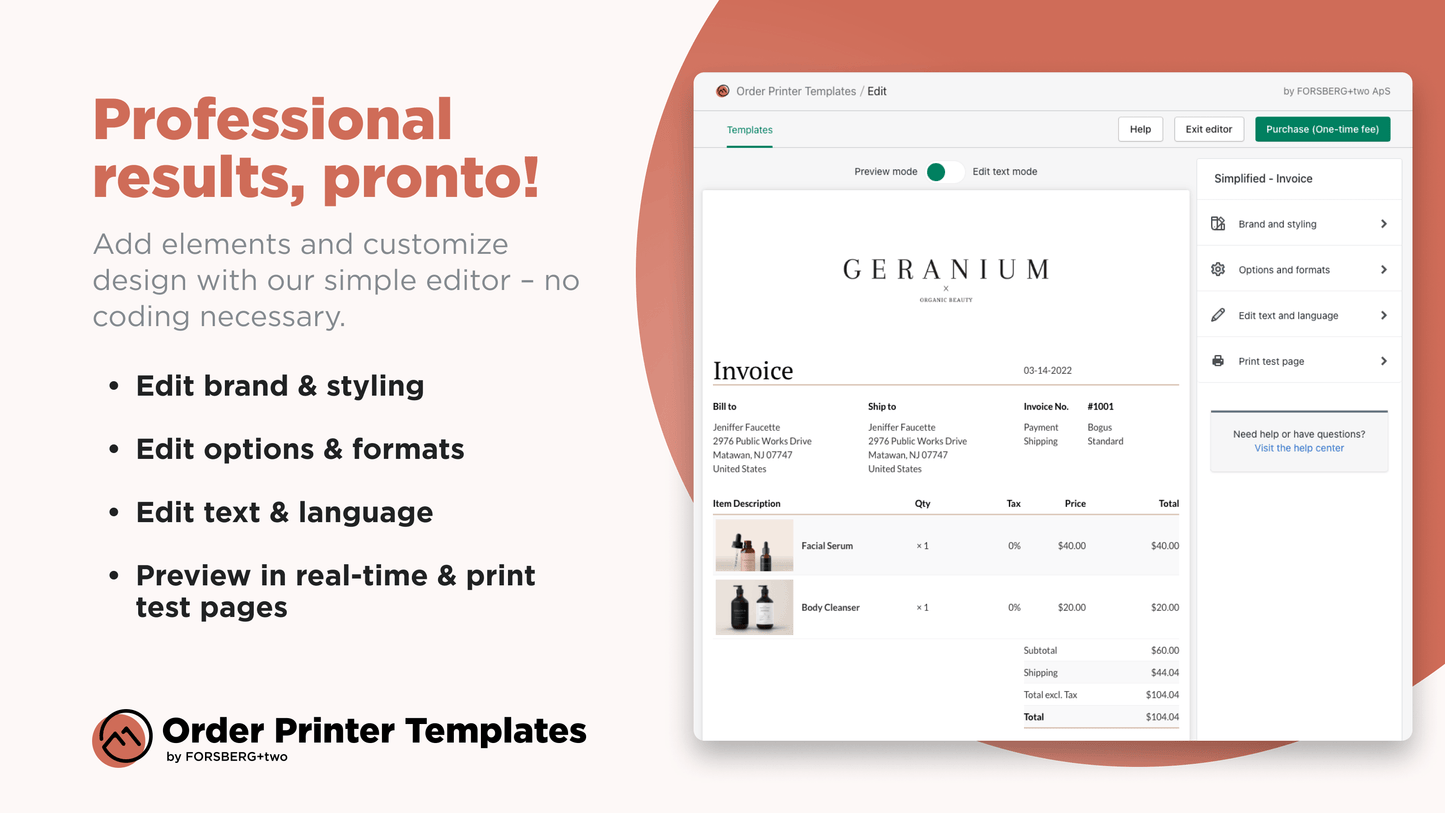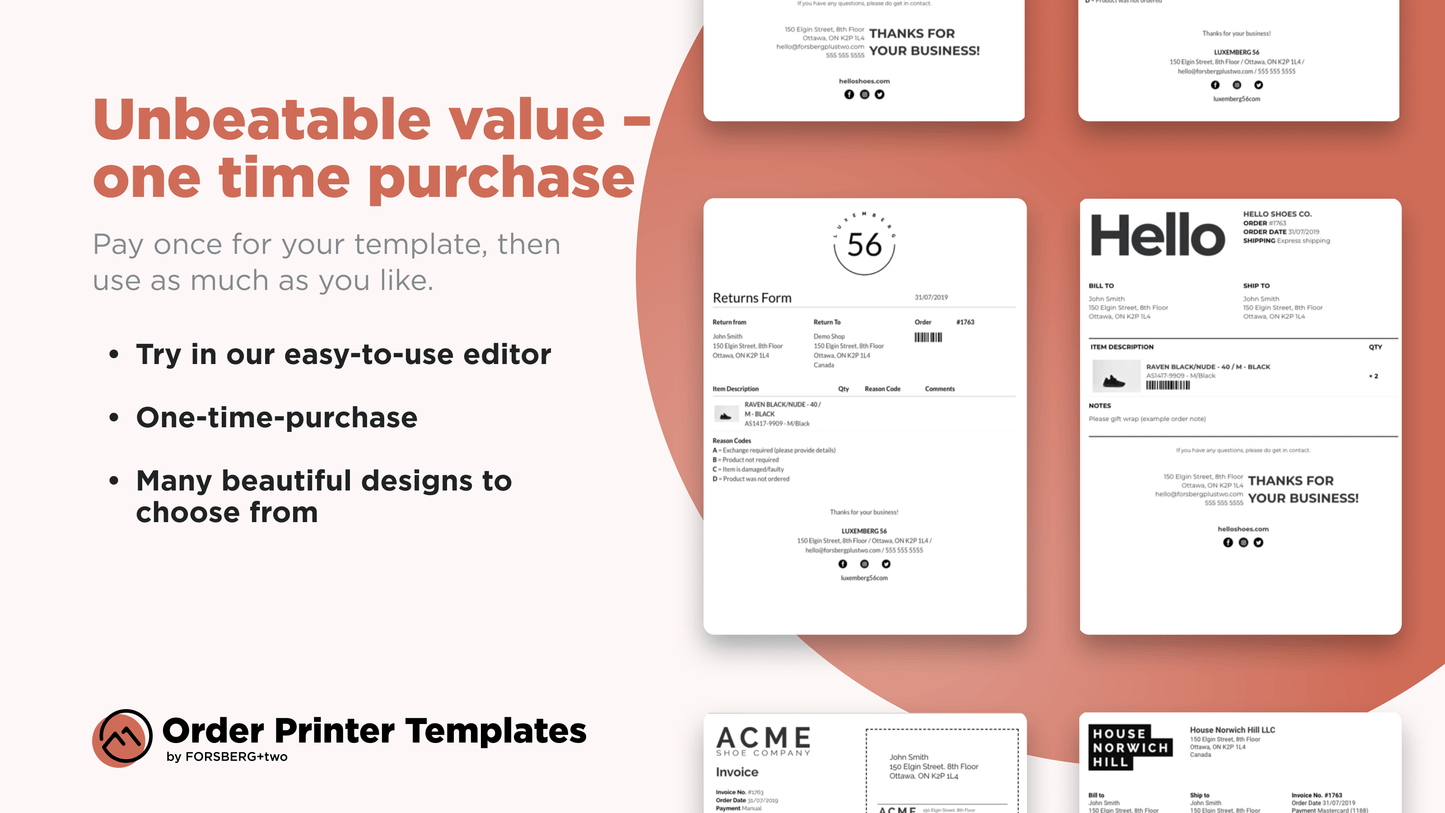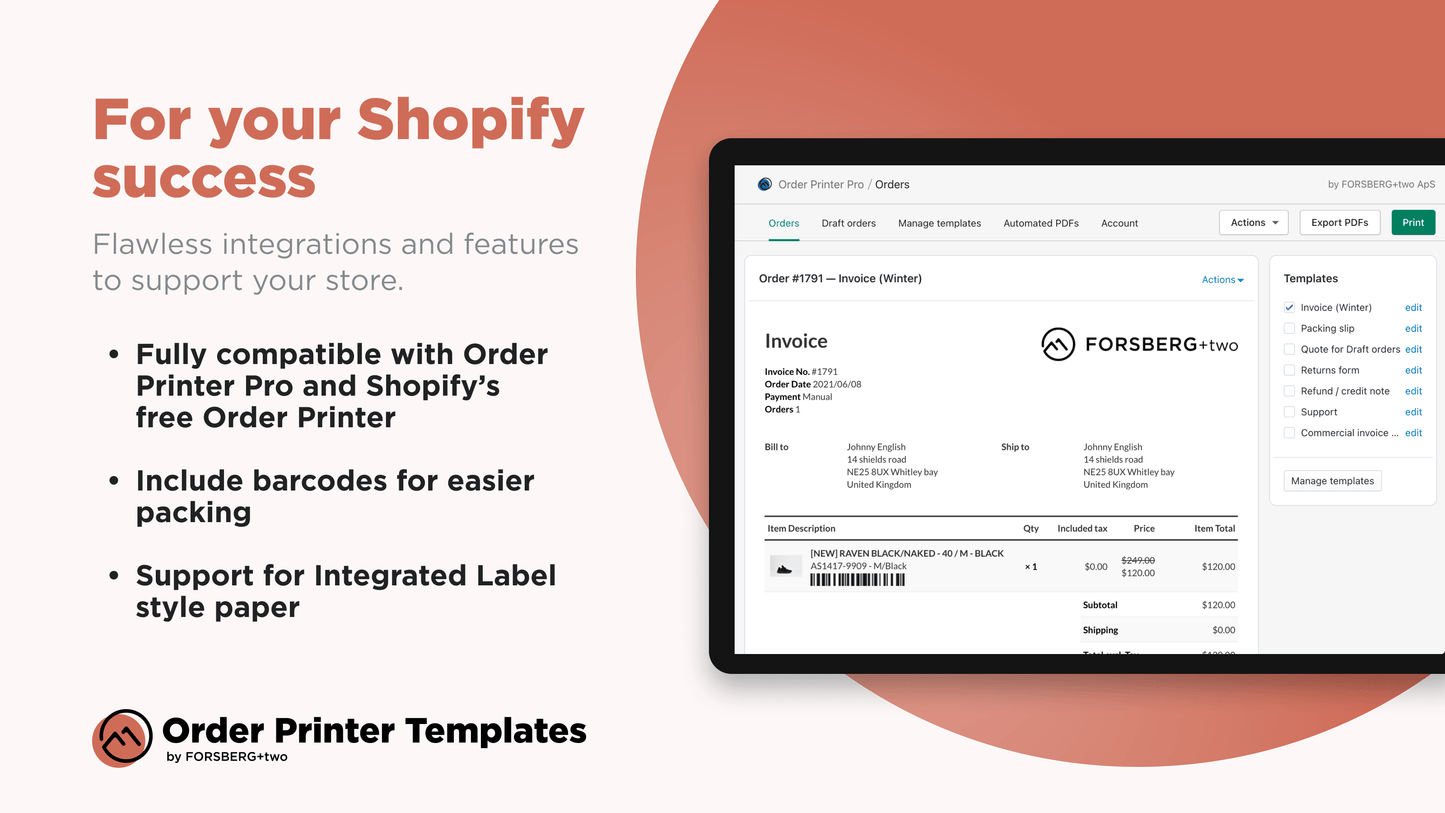 Custom Order Printer Templates – improve design and detail of invoices, packing slips and more.
Elevate the essentials – take your invoices, gift receipts, packing slips and return forms to the next level with Order Printer Templates. Create professional, polished documents that include custom elements (like product or tax info) and reflect your branding, logo & fonts. One click translation and automatic localisation. No coding required – easy interface, instant results. Works seamlessly with Order Printer and Order Printer Pro. Incredible support standing by 24/7. Pay once, use forever.
Custom Shopify invoice, packing slip, returns form & gift receipt templates

No coding – add details, change design, get professional results quickly

Lightning fast, friendly support – we're here to help with anything you need

No monthly fee – one off payment per template, then use as much as you like

Flawless integration with Shopify's Order Printer app and Order Printer Pro
"Brilliant apps, business model and team! This definitely fills a needed market gap for merchants who don't have time, inclination or skill to go into code"
Lee Ann - Coseytown Flowers
Free to install


Customize and test before purchase. $29 per template - unlimited use. Automatic 50% discount for additional templates.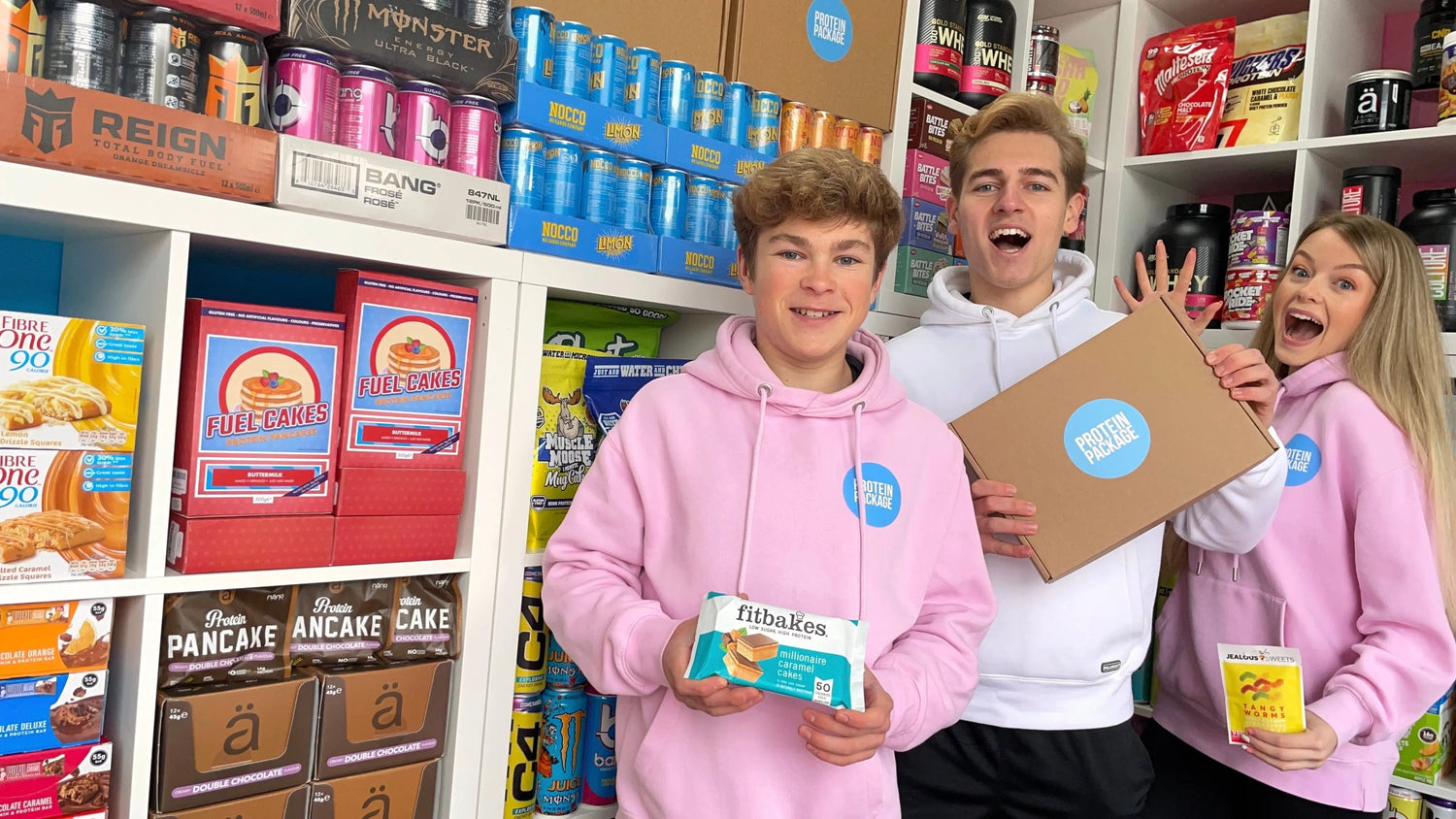 "How Order Printer Templates helped George strengthen his brand"
George Greenhill, the founder and CEO of Protein Package UK, thinks Order Printer Templates is a must-have add-on to run your Shopify Store. It allows him to add custom branding into the box on their packing slips. He recommends it to anyone wanting to take their branding to the next level.
Continue reading