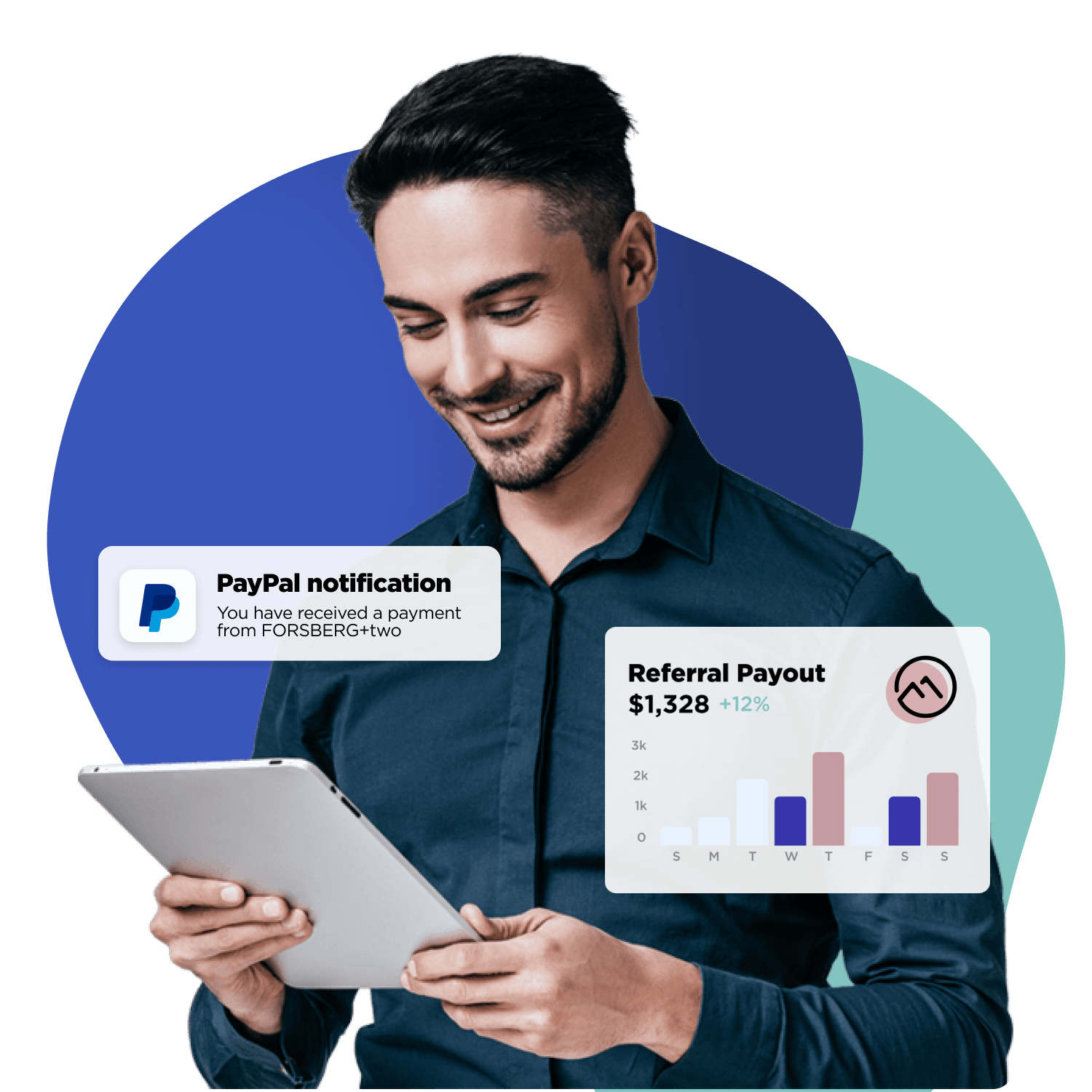 Get paid to recommend our apps
Earn 20% commission on all payments from new customers that you refer.
Any registered Shopify Partner / Expert with a PayPal account can sign up for the FORSBERG+two Referral Program.
Join now
Maybe the easiest money you've ever earned. Payments for a referred store are automatically matched to your account, and paid out monthly via PayPal.
All you need to know
How do I get started?

Firstly, signup for our partner program.

Once done, share any of the links provided on the FORSBERG+two Partner Dashboard page with your merchants. When they click the link and install the app, the referral will be registered to you.

When the customer pays for the app you referred them to (either one-time or recurring) then the referral will show as converted and you'll receive commission in the next payout.
Does the merchant need to install as soon as they click my referral link?

No, a 60 day cookie will be placed on the merchants browser, so if they come back within 60 days and install the app (using the same browser) then the referral will still be registered to you.
Can I see if a merchant installs the app?

Yes, referrals will show up here as soon as they install the app.
How long does it take for conversions/payment data to update?

Because all payments for my apps use the Shopify Billing API, the conversion/payment data will update when the latest payment data from Shopify is uploaded. Our aim is to upload this data at least once per week.
When will I be paid out my earnings?

The balance of your commission earnings will be paid out once per month, on the 7th day of the following month. Example: If you have earned $150 in commissions in February, you will receive this on the 7th of March. All payments will be made to the PayPal address registered on your account.
Can I give away discounts to the apps?

Not at the moment, but it's coming soon! Note: If you choose to use the discount option when it's ready, your commission earning will be reduced by the discount amount you give away. So if you want to give a 10% discount, then you will earn 10% commission instead of 20% on those referrals.ls, size fit, shipping policies, or anything you think would help merchants make an informed decision about your products. This section will appear across all products.
Can I refer myself when working on a client project?

Yes, as long as you are a registered Shopify Partner / Expert. OrderlyEmails and Order Printer Templates are perfect for client projects and you are welcome to earn referrals for those too. Note: Commissions will only be earned when using the Shopify payment flow within the app(s).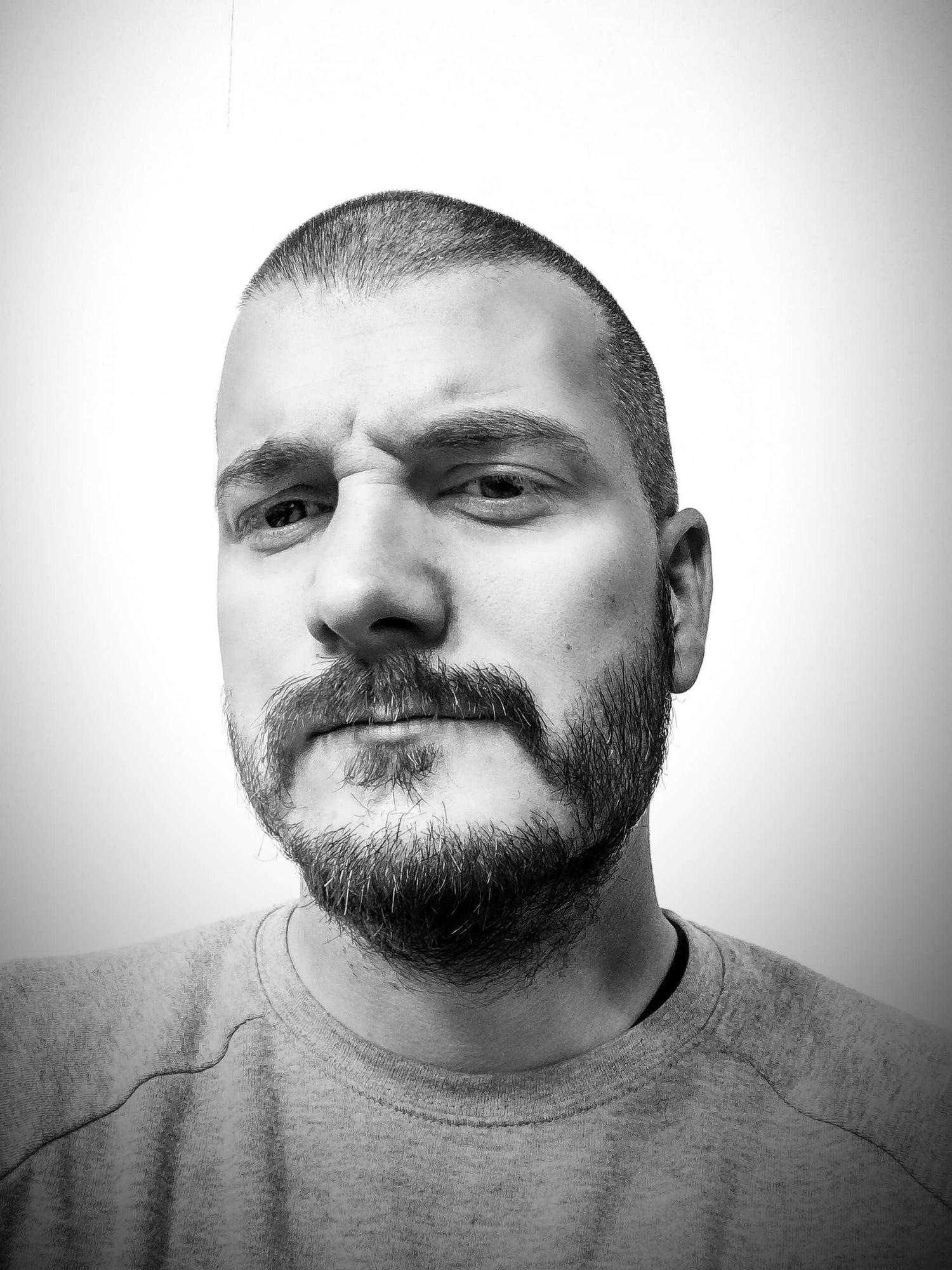 "FORSBERG+two's apps are solid, reliable, and make sense for nearly every store. They make me look good for recommending them - why wouldn't you want a piece of that?"
FORSBERG+two Referral Partner
Craig Cooper - Archer Cooper
Join the FORSBERG+two Referral Program
Receive commissions, VIP support and app walk-throughs.
Join now
Partner Success Story
Learn why Keith from MilkBottleLabs signed up for our partner program and has earned over $2000 simply by referring to FORSBERG+two's apps.
"The partner program works and adds value to your entire client base; as far as Shopify apps and partnerships go, it's a winning combination."

Read blog post